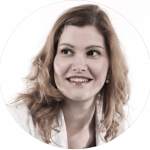 Te bescheiden? Je bent niet de enige …
Onlangs deden wij van Nijskens PR Agency een onderzoek naar personal branding onder vrouwelijke professionals. Hieruit bleek dat zij het lastig vinden zichzelf duidelijk te profileren. Oorzaak hiervan lijkt te zijn dat deze vrouwen vaak te terughoudend en te bescheiden zijn.
Veel vrouwen die deelnamen aan het onderzoek dachten dat zij de enige waren die dit lastig vonden. Na publicatie van de uitkomsten van het onderzoek; bleek dat dit zeker niet het geval was! De resultaten tonen namelijk aan dat veel vrouwen hiermee worstelen, maar er zelden over praten.
Een specifieke groep die in het onderzoek is ondervraagd zijn vrouwelijke designers. Voor hen is 'Personal Branding' extra belangrijk omdat zij telkens opnieuw hun ideeën en producten moeten 'verkopen'. Vroeger was het tonen van je werk voldoende om opdrachten binnen te halen, tegenwoordig helaas niet meer. Dit geldt overigens ook voor anderen die hun brood verdienen met het overbrengen van ideeën op anderen zoals politici, kunstenaars, onderzoekers, ondernemers, et cetera.
Eén van de respondenten uit het onderzoek beschrijft dit als volgt:
'Vroeger had ik genoeg aan mijn portfolio en kwam ik om in het werk. Tegenwoordig is er veel meer concurrentie en moet ik dus veel meer van mezelf laten zien. Dat is een hele andere tak van sport.'
Voor jou als vrouwelijke professional is het dus belangrijk tijd te investeren in je eigen profilering en zichtbaarheid, want hoe meer jij van jezelf laat zien, hoe beter je uiteindelijk gevonden wordt door je publiek. Belangrijk daarbij is om vooral jezelf te zijn. Er zijn een aantal dingen die je kunt doen om met je eigen profilering aan de slag te gaan:
Gebruik je eigen naam als brandnaam; dit vergroot je vindbaarheid;
Google jezelf en vraag je af of je tevreden bent met de zoekresultaten, en of het past bij wat je wilt uitstralen;
Maak een professioneel LinkedIn profiel, inclusief recente profielfoto;
Indien je een website hebt, voeg dan een 'over mij' pagina toe;
Dus ga aan de slag en laat zien wie je bent! Wil je meer weten over dit onderwerp en/of de resultaten van het onderzoek? Ga dan naar: http://nijskenspr.com/nl/public-relations/waarom-personal-branding-belangrijk-is-voor-designers/
Angel Nijskens is eigenaar van online PR bureau Nijskens PR Agency. Zij adviseert professionals en (publieke) personen over hun personal branding en positionering voor een betere (online) zichtbaarheid.
---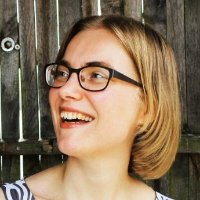 Diversity: key to getting out of crises
Many teams and even complete business sectors regularly get 'stuck' in problematic situations; having a hard time finding their way up again. How come outsiders can see more easily what needs to happen?
When groups become too comfortable with each other it is harder to consider the 'truth' might differ from their common point of view. The members of the group are simply challenged too little to make the best possible decision. All different viewpoints that could be brought in, will be disqualified with some kind of rhetoric, or just mere silence.
Rock-paper-scissors
A simple game as rock-paper-scissors shows that using the same strategy over and over again, will help your enemy to win the game instead of you!
Therefore, although this group behavior may seem fairly stable, in the long run such 'thought equilibriums' always fall prey to sudden changes, disrupting the 'status quo'. This has been thoroughly researched in game theory and evolutionary biology.
We've seen this happen in the US financial crisis in 2008. While it has taken many people by surprise, there were already signs of increasing fragility in the financial system. Household debt had been growing exponentially for quite a few years; and that 'could simply not go on forever', explains Dirk Bezemer in this comprehensible mini-lecture.
However, it was not in the short-term interest of the financial sector to prevent a crisis by loaning less to households and by retaining sufficient buffer capacity. Bankers stuck to their strategy of ever-growing loans, thereby enforcing the dynamics that eventually caused the crisis.
Join the game
I am convinced that if teams in the financial sector would've been more diverse, the outcomes of their decisions had been more sustainable in the long run. So-called 'feminine values' such as long-term focus and risk awareness would surely have helped the system to become less fragile.
To sum up: diversity is here to sharpen our decision making skills, and make us better as a team. 'Insiders' should dare to get 'outsiders' on board and really allow them to have an impact on the decision making process.
And if we find ourselves to be an 'outsider', for whatever reason, be it gender, race, religion, or anything else, we should not wait until we're asked to join the game. Let's just start playing; let's explore the world curiously and openly, thereby finding opportunities to adjust the rules and the systems as we go.
Tieneke Verheijen completed her studies of History and Journalism at the University of Groningen. Working as a Project Manager in the publishing industry, she has a particular interest in how people assess information and how they can use it to enhance the quality of their lives and the systems they are part of.
This article by Katherine W. Philips explains very clearly how homogenous teams are underperforming in making valid decisions. The MOOC on Decision Making in a Complex and Uncertain World by the University of Groningen explains many of the concepts mentioned in a very comprehensible way.